Welcome to The Hollywood Gossip's Week in Review. Here we take a look back on the past seven days in entertainment news, celebrity gossip, news and rumors.
Some of the highlights from April 24-30 include …
Sandra Bullock officially filed for divorce from Jesse James, and at the same time she made that announcement, confirmed the adoption of a baby boy!
Lindsay Lohan was fired from her latest film, given an ultimatum by her dad, posed for a bunch of Cinemax-worthy pics, and told to lay off the crack.
Jenna Jameson alleged that Tito Ortiz assaulted her. He denied it and said she relapsed on meds and fell over. Both later recanted those accusations.
Bret Michaels was hospitalized for a brain hemorrhage. He was in critical condition for a bit, but appears to be recovering - and wants to tour!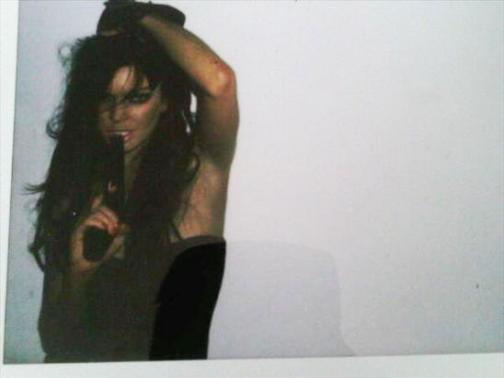 Lindsay Lohan's most recent "artistic" photo shoot.

Shakira and Ricky Martin? Not big fans of the State of Arizona.
That home wrecker Rielle Hunter denies being a home wrecker.
A Chelsea Handler sex tape turned up. But it's just "comedy."
Tiger Woods is likely to get divorced … will he file before Elin?
Michelle "Bombshell" McGee knows her way around a pole.
Yep, Taylor Swift really is that awesome.
Kim Kardashian really isn't.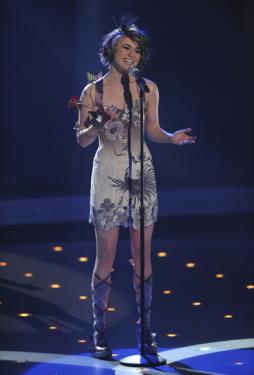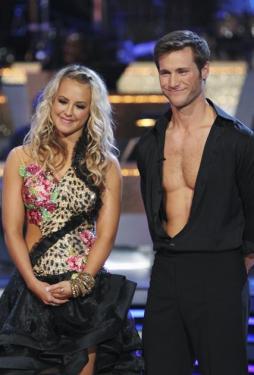 The end of the reality TV road came for Siobhan and Jake.
American Idol shockingly bid farewell to Siobhan Magnus.
Dancing with the Stars voters said so long, Jake Pavelka.
The Hills season premiere was a plastic surgery bonanza.
Gag: TLC has all but confirmed a reloaded Kate Plus 8.
Courtney Love alleged an affair with Gavin Rossdale.
Adam Lambert has officially gone platinum.
Halle Berry is back on the market after this guy somehow dumped her. Despite a 911 call, Jenna Jameson and Tito Ortiz look like they're going to work things out.

Couple news: Ellen Ross is dating Jon Gosselin for some reason; Jamie-Lynn Sigler and Mark Sanchez are dating; Reports have linked Kate Hudson and Thom Yorke; Paris Hilton might be back with Jason Shaw.
Baby news: Jodie Sweetin is knocked up again; Lance Armstrong and Anna Hansen are expecting #2 (#5 for him); Matt Damon and wife are expecting #3.
Breakup news: Gabriel Aubry dumped Halle Berry. Seriously.
THG Police blotter: Joanie Laurer was accused of assault; Two losers from Big Brother 9 ran a drug ring; Randy and Evi Quaid were thrown in jail … again.
NOTE: Don't forget to follow THG on Twitter and Facebook for all the latest news, celebrity gossip, rumors, commentary and humor as it happens, 24/7/365!
More:
http://www.thehollywoodgossip.com/2010/05/thg-week-in-review-april-24-30-2010/
admin tv show courtney-love, facebook, lance-armstrong, latest, paris, paris-hilton, police, siobhan-magnus